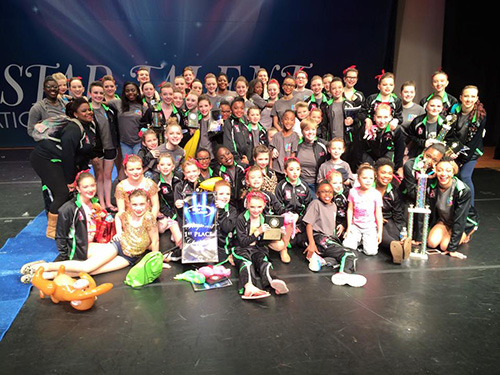 The Dynamic Dance Teams are comprised of star students who perform in various community shows and professional performances. These students compete in local and national dance competitions as well as train in workshops and intensives. We offer six levels of team as well as a traveling competitive Elite Team. With this exciting opportunity, these students are enrolled as unlimited students and attend classes 2-4 days a week as well as Saturday rehearsals for a discounted tuition rate. DM also offers a pre-professional Ballet Select Company which is a program for students who want to focus on the art of Ballet. These students attend auditions and intensives as well as train in Ballet Classes at DM 3-4 days a week.
All students must attend an audition prior to the summer before the season begins. Parents, please understand that being a part of the competitive dance team is a special privilege and very rewarding experience but will demand much more of the students' time.
Come be a part of the DM experience!
*New this season is our Performance Team…these students take 2 days a week. Performance Team Dancers perform at 2 events and 2 local competitions. Please call (757) 686-0554 for more information.