Dynamic Movements, a dance studio in Northern Suffolk Virginia, strives to make a positive difference in the lives of individuals by inspiring a healthy state of mind and body through the teaching of performing arts.
Kristen Holland Burgess, Director
Kristen acquired a B.A. in Business Psychology from Christopher Newport University while studying dance at Old Dominion University. She has taught dance in the local area for over 15 years at various studios. While attending CNU/ ODU Kristen was a member of the performing dance team, and she was given the opportunity to choreograph dance portions for area productions such as Dickens Christmas Villiage. She has also participated in various dance conventions and competitions on the East coast. Kristen has developed award winning choreography. Her choreography has won Best Talent in national pageants and Most Entertaining at Dance Competitions. Kristen has also co-directed and Juged for a dance competition. Her students have gone on to receive full scholarships for dance to colleges such as VCU and U Arts in Philadelphia. As a certified group exercise instructor/Pilates instructor through the Red Cross and the YMCA, she is certified in CPR and AED. Kristen created Dynamic Movements to offer local children, teens, and adults an opportunity to develop their talents in a nuturing yet structured enviorment where they can grow to become professional performers.
Katie Inman, Dance Team Director/Dance Instructor
Katie has a BFA in illustration from the College for Creative Studies in Detroit, Michigan. She began taking dance when she was very young even performing in Joseph and the Amazing Technicolor Dreamcoat with Donny Osmond. Throughout high school and college she continued her training in LA and NY with some of the top dancers and choreographers in the country. Katie has over 10 years of teaching experience at many top ranked studios in both MI and VA specializing in Tap, Jazz and Hip-Hop. She has won numerous special awards including, best choreography, most entertaining and top overall score at various local and national competitions. Her students have made appearances on Good Morning America, Showtime at the Apollo and Disney. Most recently you may have seen her choreography in the 2008, 2009 Miss Virginia Pageants. Katie is excited to share her love of dance and choreography with the students at Dynamic Movements.
Lacey Klose, Office Manager/Dance Instructor
Lacey graduated with her associates degree of applied Science in Accounting from Tidewater Community College. She was a proud member of our own Dynamic Movements Dance Team. She competed in solo and group divisions winning many platinum awards as well as earning the champion of the day title. She has also performed in various productions in the area and at the Orange Bowl Half Time show in Florida. In her spare time she expands her dance knowledge by taking local workshops taught by the area's best! Her Choreography has won special recognition and Highest Score of the Day. Lacey enjoys sharing her love of dance and her knowledge with her students here at DM.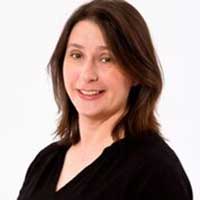 Michelle Hendrickson, Dance Instructor/Barre Teacher
Michelle Hendrickson completed her classical ballet training in the professional division of The School of Cleveland Ballet under Artistic Director Dennis Nahat, renowned ballet master Daniel Job, and Nicole Sowinska.  She studied and explored the artistry of modern dance with dancer/choreographer/director Tom Evert at The Tom Evert Dance Company. She studied tap, jazz and Cecchetti ballet methodology with Jan Martin at Les Beaucaires Dance Studio in Ohio. Michelle's performance history includes roles with The Cleveland Ballet, BalletMet, numerous group and featured soloist routines in local shows, as well as several showcased modern and character dance roles in college theatre productions.  Michelle has taught dance and gymnastics for more than a decade, directed multiple recital productions at local dance studios and has created award winning choreography. Michelle teaches Pre-Kindergarten at Aldersgate KinderPrep in Chesapeake and holds a degree in Early Childhood Development.  She is CPR/AED/First Aid Certified.  Michelle is a certified American Barre Technique instructor.
Kirsten Winslow, Dance Instructor
Kirsten Winslow started dancing at Maureen's School of Dance in Chesapeake, VA at the age of two.  She started competing on the national dance team at age five – seven years old and then continued on the Fusion Dance Team at eight years old tip she was ten.  AT eleven years old she transferred to Dynamic Movements School of Performing Arts until the end of her graduating year in 2014.  Now she is currently employed with DM.  She has been studying the art of dance and performing arts for 19 years.  When dancing on national award winning dance teams for 13 years, she competed in solo, duet, trio and group divisions.  Winning many diamond, platinum and 1st place awards including several scholarships to "Broadway Dance Center" in New York (classes with Shelia Baker, Frank Hatchett(2004) and many more) and the "2014 Summer in L.A Performance Intensive" week with Be Discovered in L.A to work with top choreographers around the world.  (Mihran Kirakosian, and STIXX the choreographer)  Also, has taken classes at "The Edge" located in Los Angeles, CA with SO You Think You Can Dance's Rudy Abreu and Sonya Tayeh.  Kirsten has Performed in L.A's 2014 Carnival "Choreographers Ball".  She has also performed in various productions/events with Suffolk/Smithfield/ Isle of Wight County/Hampton Roads area such as the Peanut Fest, Isle of Wight County Fair and several Christmas parades.  In her spare time she expands her knowledge by taking local/ national workshops and conventions taught by well-known dance professionals/choreographers. (Ade Obayomi, Mark Goodman and Blake McGrath)
Dalia Salary, Dance Instructor
Dalia Salary began dancing at the age of three years old at The Academy of Dance and Gymnastics in Newport News, VA.  Dalia started competing at the age of 5 and continued to do so at the Academy of Dance and Gymnastics until 2005.  At the age of 9, Dalia moved to Denise Wall's Dance Energy in Virginia Beach, VA where she continued training and resumed competitive dancing until her graduation in 2014. Over the course of her dance career, Dalia trained with master teachers such as Travis Wall, Jason Parsons, Ivan Koumaev, Anthony Morigerato, and many other esteemed dancers and choreographers. In 2013, Dalia was privileged to be a featured dancer on the Hampton Roads Show.  In 2014, Dalia was also privileged to feature in a Liberty Tax commercial filmed in Times Square. Dalia has had the opportunity to participate in many nationals as an elite dancer as well as performed on stages such as the Hammerstein in New York City. Dalia became an Assistant Teacher in 2012 and has enjoyed teaching students dance since then. Her mission is to inspire and educate young dancers from all walks of life on the beauty and intricacies of the art of dance.
Richard Corbin, Dance Instructor & Tumbling Coach
Richard Corbin is a dance teacher and tumbling coach who began training at the age of 12 through the local Parks and Recreation program. He proved to be a natural and left for a much larger facility in a neighboring city called Gymnastics World. There he was taught tumbling as well as the various apparatus required in men's gymnastics. At the age of 19 he auditioned as a dancer for Busch Gardens Williamsburg. Richard impressed the choreographer with his acrobatic talents and ability to pick up choreography. He was hired a costume character and took advantage of the free dance and gymnastics classes offered by the park. Richard then went on to work for three season at the Busch Gardens performing as a dancer.  This ultimately led to him auditioning for PGT Entertainment through which he performed as a dancer and acrobatics specialist on some of the world's most luxurious cruise ships. Richard now teaches dance and acrobatics at Golden Slippers and The Academy of Dance and Gymnastics, he is excited to share is knowledge with the students at Dynamic Movements!
Shomaree Potter, Ballet Instructor
A native of Norfolk, Virginia, Shomaree Potter began classically training at the former Tidewater Ballet under the direction of Glenn White at the age of 11. Since then Shomaree has been awarded scholarships to American Ballet Theatre, Boston Ballet, Pittsburgh Ballet Theatre, Houston Ballet, San Francisco Ballet, Pacific Northwest, and the School of American Ballet where he studied for three summers. He has had the pleasure and opportunity to dance professionally with several ballet companies including the Dance Theatre of Harlem. Shomaree has danced roles in several of George Balanchines ballets among them Serenade, Allegro Brilliante, Jewels, Square Dance, and The Four Temperaments and has also danced works by Geoffrey Holder such as Dougla, Firebird, and Banda. In his career Shomaree has had the honor to study under such ballets greats as Peter Martins Patricia Wilde Michael Baryshnikov David Holladay and Arthur Mitchell to name a few. He strives to pass the love and respect of the art form to others the way it was passed to him.
Jennifer Buchheit, Dance Instructor

Jennifer was a resident of Hampton Roads, Virginia when she started dancing at the age of three with The Virginia Ballet Theatre and Eva May Morris School of Dance. In high school she continued her training with the Governors School for the Arts, performing roles in many ballets including Swan Lake and Sleeping Beauty. Mrs. Buchheit holds a Bachelor of Arts Degree in Dance from Old Dominion University, where she was a recipient of the Eva May Morris Gregory dance scholarship. She has performed with many modern dance companies including Second Wind Dance Company, The Phillip Deal Dance Project, and Todd Rosenlieb Dance. After moving to San Antonio, Jennifer was a company member with Ballet San Antonio, Alamo Arts Ballet and San Antonio Jazz Ensemble. She had the honor of teaching for ballet schools in the San Antonio area, as well as performing in various productions, including "The Nutcracker" where she had the privilege of performing the role of Clara, and as a principal dancer in "The Passion of Dance". Before moving back to Hampton Roads, Jennifer served as Ballet Director for Insight Dance Ensemble, Assistant Director for Move & Groove Dance and Ballet Director for Trilogy Dance Center. Jennifer has danced and choreographed along the east coast from Virginia to New York as well as San Antonio. Her work has been featured in many concerts and competitions, winning numerous awards. Currently Mrs. Buchheit is teaching at Dynamic Movements School of Performing Arts, Todd Rosenlieb Dance Center and the Governors School for the Arts.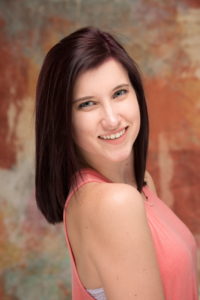 Hannah Maconaghy, Dance Instructor
Originally from Buffalo, NY, Hannah spent most of her life in the Suffolk area of Virginia. She didn't begin dancing until she was 11 years old in Ohio, but fell in love the instant she hit the dance floor. She continued her training throughout high school in Suffolk until she graduated in June of 2014. In August of 2014, she began her undergraduate training Shenandoah University Conservatory, and is set to graduate in May of 2018 with her BFA in Dance. While at Shenandoah, Hannah exposed herself to many different styles of modern and jazz, furthered her ballet education, and learned the different structure methods of choreography. Hannah has had the opportunity to work with choreographers such as Maurice Fraga (Artistic Director of Ekilibre), Tiffanie Carson (Assistant Director of Christopher K. Morgan & Artists), and Residential Choreographers such as Stephaine Dorrycott (Aristic Director of Motion X Dance DC).  She has also had multiple opportunities to expand her education outside of the United States. The summer of 2015, Hannah traveled and performed alongside her classmates in Winchester, England. In the summer of 2017, Hannah went on a five-week dance filled trip to Europe that included a weeklong contact improvisation workshop in Ikaria, Greece. While in school, Hannah discovered her passion for teaching and instructing. Although she still finds enjoyment in twirling and swirling in the studios, Hannah finds her niche in training and culminating future artists in the dance field. She has decided to become an instructor and competition choreographer and enlighten the minds of the young artists that are in the upcoming generation.
---
GUEST INSTRUCTORS
Helen Gault, Ballet Instructor
Originally from Williamsburg, Ms. Helen began her training at age three with the Chamber Ballet.  She later trained at the Eastern Virginia School for the Performing Arts.  She spent several summers studying at the Joffrey Ballet in New York City and was chosen to participate in programs at the Virginia School of the Arts, North Carolina Dance Theatre and The Dance Theatre of Williamsburg which was her first professional appearance. In 2003, Ms. Helen joined the Virginia Ballet Theatre Company where she danced in roles such as Waltz Girl in Balanchine's Serenade, Dream Clara in The Nutcracker and both the Firebird and the Princess of Immortal Beauty in Firebird.  Further pieces in her repertoire include Rachmaninoff Divertissements, Lew Christensen's Con Amore, Coppelia, Cinderella, and The Twelve Dancing Princesses. For many years Ms. Helen graced the stage as  BVI's resident ballerina, performing roles such as Princess Aurora in Sleeping Beauty, Alice in Alice in Wonderland and Dream Clara in The Nutcracker.